Dance Classes in Sheffield for Adults
Anyone can join these adult, drop-in dance classes at any time but ALL CLASSES MUST BE BOOKED AND PAID FOR IN ADVANCE.
Classes cost £6.50 / £5.50 NUS. If you are a student, please send us details so that we can give you a discount code to use at checkout.
Beginner courses are suitable for complete beginners (or those wishing to brush up on the basics of the style), improver level dance classes are for those with a firm grasp of the basics and intermediate and advanced level dance classes are for those with at least 2 / 3 years experience in the style.
Participants ages cover a wide range, from 18 to people in their 50's & 60's, and everyone else in between!
If you are looking for our other timetables, follow the links to our junior dance class timetable, and our external hire dance class timetable.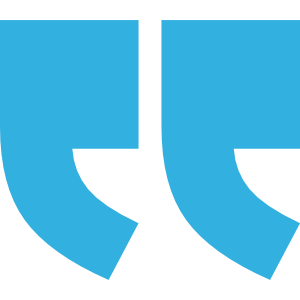 Hype Dance encourages me, without putting pressure on me.
– Hype Dance Student
Adult Dance Class Timetable
From 2nd January 2024
| Day | Time | Style | Level |
| --- | --- | --- | --- |
| Mon | 18:00 - 19:00 | Ballet, Adult | Improver |
| Mon | 18:00 - 19:00 | Contemporary, Adult | Improver |
| Mon | 19:05 - 20:05 | Ballet, Adult | Intermediate |
| Mon | 19:05 - 20:05 | Contemporary, Adult | Intermediate |
| Mon | 20:10 - 21:10 | Ballet, Adult | Advanced |
| Mon | 20:10 - 21:10 | Contemporary, Adult | Beginner Short Course |
| Tue | 18:00 - 19:00 | Ballet, Adult | Beginner Short Course |
| Tue | 18:00 - 19:00 | Commercial Street, Adult | Beginner Short Course |
| Tue | 19:05 - 20:05 | Commercial Street, Adult | Improver |
| Tue | 19:05 - 20:05 | Modern Jazz, Adult | Beginner Short Course |
| Tue | 20:10 - 21:10 | Commercial Street, Adult | Intermediate / Advanced |
| Wed | 18:00 - 19:00 | Modern Jazz, Adult | Improver |
| Wed | 19:05 - 20:05 | Contemporary, Adult | Advanced |
| Wed | 19:05 - 20:05 | Tap, Adult | Improver |
| Wed | 20:10 - 21:10 | Tap, Adult | Beginner Short Course |
| Wed | 20:10 - 21:10 | Modern Jazz, Adult | Intermediate / Advanced |
Book an Adult Dance Class