Hire a Dance Studio in Sheffield
Our dance studio is based close to Kelham Island in Sheffield, in our own space with our studios, office, costume store, changing rooms and waiting area.
We have 3 well maintained and equipped studios, each with a full wall of mirrors, sprung floors, central heating, high ceilings, ballet barres, fans, high quality sound systems, as well as access to free wifi, waiting and changing areas. The sound systems have 3.5mm mini jack wired connections and bluetooth wireless connections.
Our spaces can be hired for a variety of uses including running your own classes, rehearsals, performances, photo shoots, exhibitions, training and castings. Hires can be from as little as 30 minutes all the way up to full day hires, and can be booked using our online booking system. For regular hires / block bookings we can probably offer you a discounted rate so get in touch to get the best rate!
Previous hirers include HBO Productions, Balbir Singh Dance Company, Sheffield Theatres, Strictly Come Dancing, BBC, Everybody's Talking About Jamie Production, Phoenix Dance Company, Site Five Productions, Velvet Burlesque, Speakup Theatre, University of Sheffield, Decadancetheatre, Mardy Bras Theatre and more…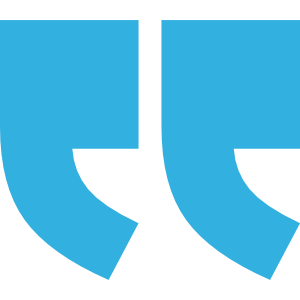 The dance studio is ideal for my class, it's a great size with a great sound system, and having the reception area where people can register and check in is so handy!
– Hype Dance Studio Hirer
Dance Studio 1
Studio 1 is approximately 10m x 7.5m (75m2), is bright with a full wall of windows letting in plenty of light.
Suitable for dance classes of up to around 20 people, full company rehearsals, castings, photo shoots, exhibitions and more.
With sprung hardwood floors, a full wall of mirrors, central heating, 2 full walls of ballet barres, freestanding ballet barres and quality sound system with bluetooth, 3.5mm mini jack and CD input options.
Dance Studio 3
Studio 3 is approximately 5.5m x 5m (27.5m2) and is ideal for private classes, one to one training, small group classes of up to 4 people and rehearsals for small groups. It has free standing ballet barres, a full wall of mirrors and a bluetooth capable sound system.
Dance Studio 2
Studio 2 is the same size as studio 1, approximately 10m x 7.5m (75m2) and is suitable for the same things.
However, studio 2 can also be set up as a theatre space, with a stage area, black backdrop, DMX controlled lighting rig and up to 48 seats – perfect for small shows.
There is also a projector and screen available, making it ideal for screenings, movie nights, watching live events, conferences, meetings, training sessions and more.
We run our own Christmas shows and cabaret evenings in here. Others have hired it for Hafflas, birthday parties, private performances and more…
BOOK A DANCE STUDIO
Studio bookings made through this form are for personal / private hires only. For commercial hires, please get in touch with us.