Under 18 Dance Classes Timetable
We offer a range of dance classes for under 18 students, some of them are IDTA syllabus led classes. Others are drop-in and pay as you go.
Our under 18 classes cost £5.50 for 60 minutes, £4.50 for 45 minutes and £3.25 for 30 minutes. IDTA classes are charged termly and in advance, the drop-in classes are pay-as-you-go.
If you are looking for our other timetables, follow the links to our adult dance class timetable, and our external hire dance class timetable.
New starters are welcome in our drop-in classes at any time but classes MUST BE BOOKED IN ADVANCE.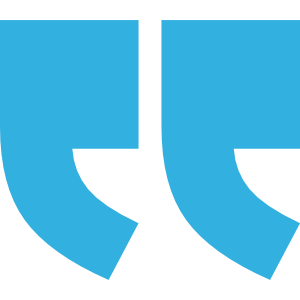 The teachers are expert at meeting the needs of neuro diverse pupils, which is essential for us as a family.
– Hype Dance Academy Parent
Junior Dance Class Timetable
Please contact us before attending any of the IDTA dance classes listed below. You can join the classes marked as drop-in at any time.
| Day | Time | Style | Level |
| --- | --- | --- | --- |
| Sat | 09:15 - 10:15 | Modern Jazz, IDTA | Senior |
| Sat | 09:30 - 10:30 | Ballet, Tap & Modern, IDTA | Preparatory (5+) |
| Sat | 10:15 - 11:00 | Modern Jazz, IDTA | Grade 3 |
| Sat | 10:30 - 11:15 | Acro for Dance, IDTA | Junior (5+) |
| Sat | 10:30 - 11:15 | Ballet, IDTA | Senior |
| Sat | 11:15 - 11:45 | Pointework, IDTA | Intermediate Level |
| Sat | 11:15 - 12:00 | Modern Jazz & Tap, IDTA | Primary (7+) |
| Sat | 11:15 - 12:15 | Acro for Dance, IDTA | Intermediate (10+) |
| Sat | 12:00 - 12:45 | Tap Dance, IDTA | Senior |
| Sat | 12:15 - 13:00 | Ballet, IDTA | Grade 1 |
| Sat | 13:00 - 13:45 | Ballet, IDTA | Grade 3 |
| Sat | 13:00 - 13:45 | Acro for Dance, IDTA | Senior (14+) |
| Sat | 13:45 - 14:15 | Pointework, IDTA | Beginner Level |
| Sat | 14:30 - 15:15 | Tap Dance, IDTA | Grade 4 |
| Sat | 15:15 - 16:15 | Competition Class, IDTA | All Levels |
| Wed | 16:55 - 17:55 | Youth Dance Group | Junior (11-16), Drop-in |
| Sat | 09:00 - 09:30 | Mini Movers (Creative Dance & Play) | Babies (3-5), Drop-in |
| Sat | 09:30 - 10:00 | Jumping Beans (Acro for Dance) | Babies (3-5), Drop-in |
| Sat | 12:15 - 13:00 | Street / Hip Hop | Junior (5-11), Drop-in |
Book a Junior Dance Class