Dance for Everyone
We have delivered work with Dementia and Parkinson's groups, pupil referral units, at risk young people's groups, primary schools for curriculum enhancement, birthday parties, weddings, companies for team-building days, and many more.
Sessions have taken place in care home settings, community spaces, sports halls, hotels, as well as at our own dance studios.
We want everyone to dance, and we often go into communities to give them the chance to work with us. Everybody can dance with our expert dance tutors and our inclusive workshops.
We can dance with anyone, almost anywhere! If you are interested in having us deliver any type of dance sessions, please get in touch with us for more details.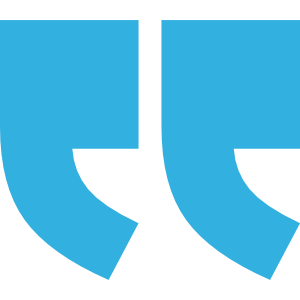 It's a place where I feel happy and can just be myself
– Hype Dance Student
CONTINUING PROFESSIONAL DEVELOPMENT (CPD)
We offer a range of CPD for the private and public sector along with mentoring opportunities, and are always keen to help nurture the skills of dance professionals.
Regular CPD sessions are held in our studios and have previously included; creative choreography, working with elders and dance, teaching strategies and classical Ballet foundations. Keep an eye on our social media / news page for upcoming sessions.
We also offer a range of training for schools, and youth groups on how to use dance and facilitate sessions with non-dance specialists. These sessions can be tailored to your needs and offer a down to earth approach to using dance to enhance creativity.
Our one-to-one mentoring is led by our director, Anna, and she works with a range of freelancers in the arts, not just dance. She has professional dance experience as a performer and theatre choreographer, along with vast experience of teaching dance in a range of settings.
Mentees include graduates looking for teaching experience, small business owners looking to expand and dance artists looking for a critical outside eye on their work.
TRAIN TO TEACH DANCE
If you have previous dance experience and would like to train for a recognised dance teaching qualification, we can help you train for an International Dance Teachers Association (IDTA) Level 4 Diploma in Dancing teaching qualification.
Training is through private lessons arranged at a time to suit you, and the study can be taken over any time frame to fit in with existing commitments you already have. We ensure every candidate is well prepared and knowledgeable on their chosen discipline and support them in every way we can, including work shadowing and lesson observation.
All of our previous Level 4 teacher trainees have progressed to teaching roles and further dance teaching study at Licentiate and Fellowship level.
The process has 3 units as follows:
The minimum age to take this exam is 18 years. We suggest you visit the IDTA website to learn more, and if you'd like to book a lesson, or to discuss more, then please get in touch via our contact form.